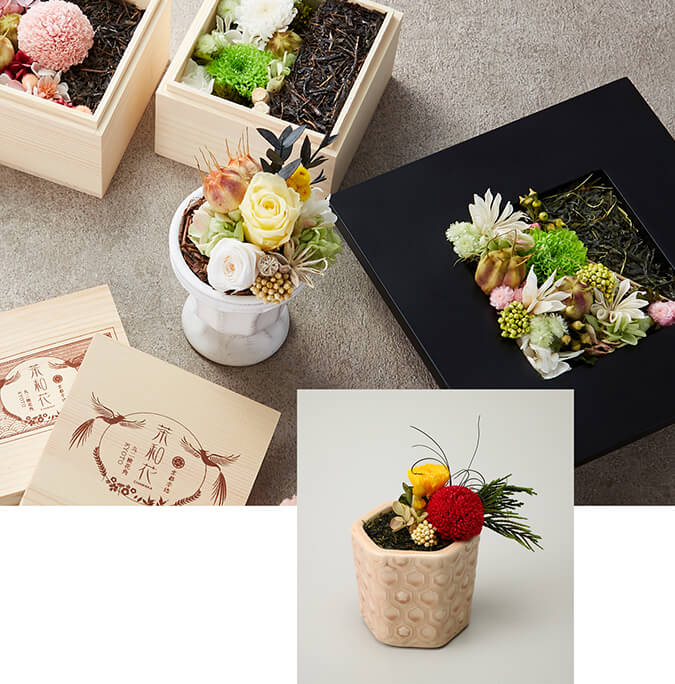 Wabi-sabi,
spiritual wealth
The "Chawaka"
Tea To Plants
Chawaka has a workshop in Uji, Kyoto, and creates and distributes flowers that allow you to enjoy a new fragrance using Uji tea leaves in beautiful preserved flowers.
Due to strict quality control by tea producers, not all leaves are consumed.
By adding to the leaves the creative power of the artist, we can find a new role in the appreciation of perfume and flowers. From this idea, "Chawaka" was born in Uji, Kyoto.
Chawaka is a work (product) that has been filed as a utility model.
Product concept
Wabi-sabi,
spiritual wealth
Uji tea leaves and flowers offer a beautiful harmony. We want to transmit the wisdom of our predecessors and the atmosphere of the historical region of Uji, mainly through the concept of wabi-sabi.
"Sabi" is something beautiful in simplicity.
"Wabi" is the heart discovering the beauty of this simple thing.
In today's world where everything is sleek and beautifully designed, if you don't try to look at nature casually, you won't even notice it.
We get used to standard colors and shapes and become oblivious to subtle differences and changes. However, we wish to sensitize to feel "the delicacy" and the "subtlety".
With this thought of mind, we created Chawaka.
The history of tea, closely linked to Zen. Become aware of the present moment without being biased towards a single unique thought...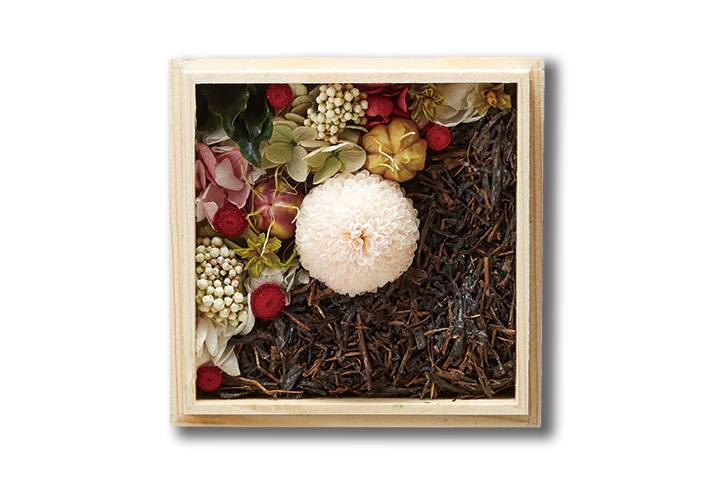 What is a stabilized flower?
-Focus on fresh flowers-
The stabilized flowers are combined with Uji tea for our creations.
These are real flowers that do not fade, made by removing moisture from fresh flowers through a special treatment.
As they do not require water or care, they are ideal flowers for those who want to keep them on display even during busy days, or give them as gifts and keepsakes.
Preserved flowers, which require special treatment, are known to be more expensive than fresh flowers, but Chawaka allows "fresh flowers" to be enjoyed for a long time, making it easier to use plants in everyday life.
As this is a real plant, there may be slight differences in size and color. The chawaka (plants) are not exactly the same, and we hope you cherish them with affection. "Now, here, Chawaka, warmly."
■Wooden box
The main work (product) of Chawaka uses a wooden box that looks like a tea box.
There are various theories about the beginning of the tea box, but it is said to have started in the time of Sen no Rikyu.
In addition, wooden boxes absorb moisture when the air is humid and release it when the air is dry, which helps preservation and blocks direct sunlight.
It is a container that can express the delicate scent of tea leaves and stabilized flowers, vulnerable to humidity. We think this wooden box is the best and we adopted it.
Moreover, even though it is a Japanese-style wooden tea caddy that made history, we combine it with the antique Chawaka logo to offer a design that you can enjoy in your modern home.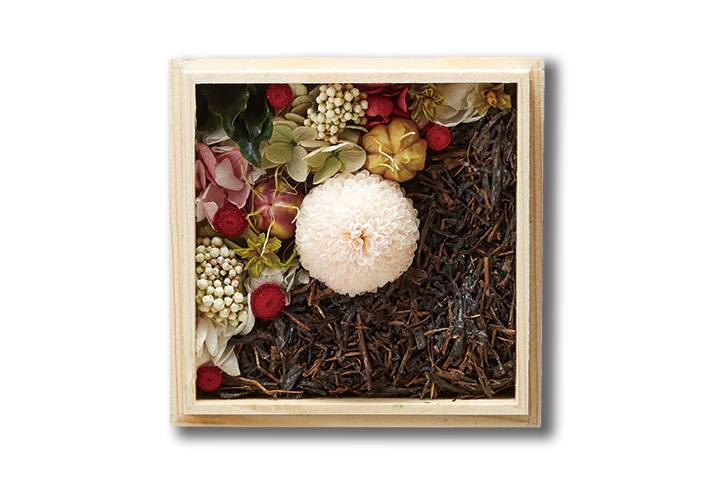 Activity
Tea ceremony experience
While choosing flowers and tea, you can experience the making of original creations.
You will be able to choose your favorite flowers and tea leaves, create your own flower arrangements and take home the memories of molding and creation while enjoying the calm air and tea of ​​Uji.
We hope you leave happy, remembering Uji Town as one of the highlights of your trip.
In case of reservation for a large number of people, we will be reachable on regular public holidays. Do not hesitate to contact us.
Content of the experience:Large Wooden Crate (3,960 yen including tax)
For more information on each experience,
please see the Chawaka experience in the announcement.
TAJIRO Kobo Co., Ltd., which operates Chawaka, was established over 35 years ago and has opened more than 20 children's classes nationwide with the idea of ​​bringing art closer to you.
Based on the principle: "Enriching the future of children who cannot create what they cannot imagine", we actively work on hands-on activities where children can reflect, express themselves and explore with interest.
We also customize the content of the experience, including stories that lead to the SDGs and learning, awareness and career opportunities, based on the age and content you want to experience for primary school students, middle and high school students visiting Kyoto and Uji. Do not hesitate to contact us.
We also hope that you will take home the wonderful memories of Uji and the faint smell of tea that you can only smell here, and proudly describe your journey and the experience of creating your own "Chawakaa" artwork to your family.
We hope that children who come from abroad can bring home wonderful memories through our experiences.
We can also customize the experience for your school.

Class
The Chawaka Flower Learning Class
Chawaka has been organizing "Ikebana" classes for 10 years.
We opened a warm classroom with the concept of "Being in harmony with yourself and soothed by nature".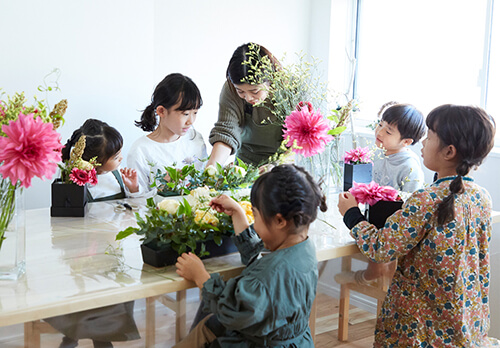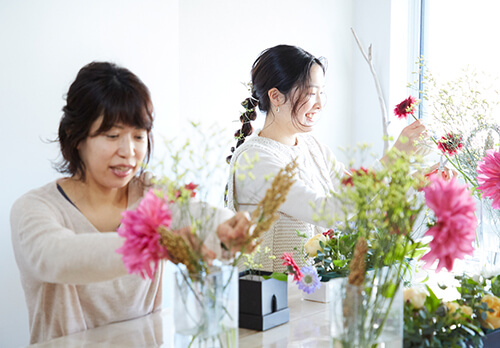 Class reflections
Over the past few decades, we have found ourselves in a world of great abundance and convenience.
I'm sure in 10 years it will be a much more convenient world.
However, there are things that never change.
When I was a child, I made dumplings in the sandbox. When I saw a little caterpillar, I imagined his house and his family.
When I heard the sound of the wind, I was afraid that the wolves would come and eat me.
When we were young, we knew the joy of creating things, and the joy of imagining and playing in nature.
Nature always heals people.
Chawaka attaches great importance to the contact with nature, to the imagination and to creation through plants.
Shop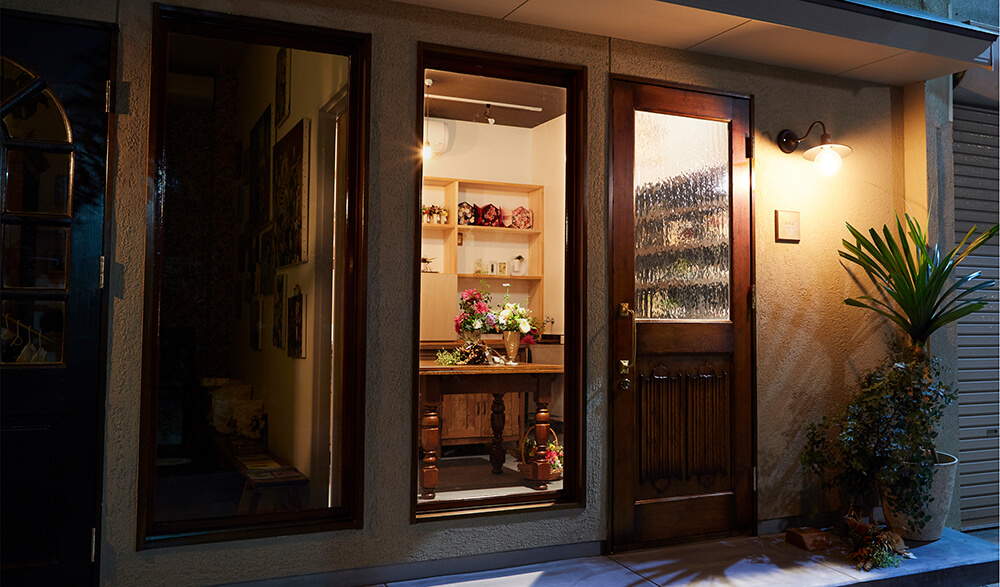 The workshop store is located in the center of Uji on Ujibashi-dori shopping street.
Around the store, there are many wonderful shops as well as Byodo-in Phoenix Hall, Ujigami Shrine, and Ujibashi-dori shopping street. Enjoy Uji during your trip.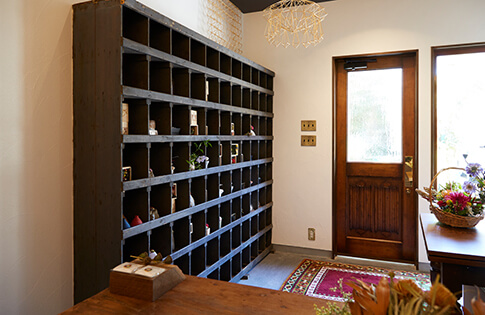 Uji tea
Tea has been discovered and cultivated in China since ancient times, long before Christ.
"Chawaka" means "tea and flowers" in Chinese.
The word "Wa" between "tea" and "flower" has the following meaning:
1.  Quiet. Peaceful. Soft. Warm. Non violent.
2.  Get along with each other. Get along.
By adding the skills and sensibilities of the creators,
we named our company "Chawaka" with the hope that "tea" and "flower" can have a harmonious existence.
A farmer who sells Uji tea
Chawaka is not a tea plantation passed down from generation to generation.
However, the owner, designer and all the other staff live in Uji and are drawn to the quiet, historic atmosphere of this town. We have a strong desire to inherit the wisdom of our predecessors and we want to further spread the charm of Uji.
For this reason, we are particularly attached to the delicious Uji tea produced with care by the artisans of the tea plantations. We visit the farmers several times and sell their tea leaves at Chawaka, so that they leave a sweet fragrance and a beautiful color, even if they are not edible.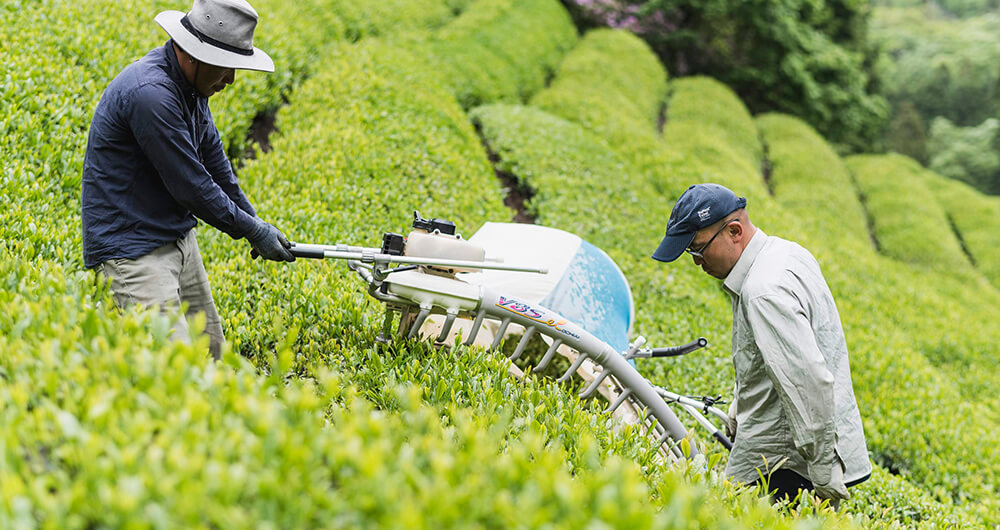 About the tea grower, Wachaen
Many Wachaen tea plantations are located deep in the mountains on steep slopes in Wazuka town.
This steep slope is very important for making fragrant tea.
There is a temperature difference between day and night, and fog forms in the morning and evening.
The steep slope, an exquisite condition that can only be created in nature, truly produces fragrant and delicious tea.
Additionally, at Wachaen, we value the preservation and cultivation of native varieties that have been passed down since the Kamakura period, approximately 800 years ago.
The native varieties have a particularly remarkable natural scent that cannot be created by human hands.
Daily management of the tea garden is necessary to make the most of the power of the natural topography, the original aroma of the tea, and the original power of the tea tree to reach its peak.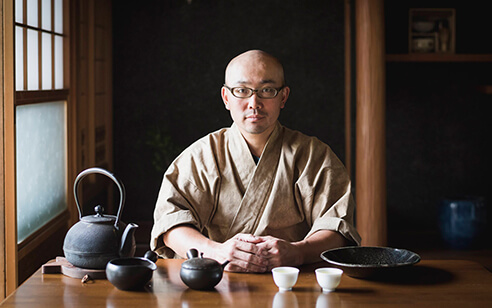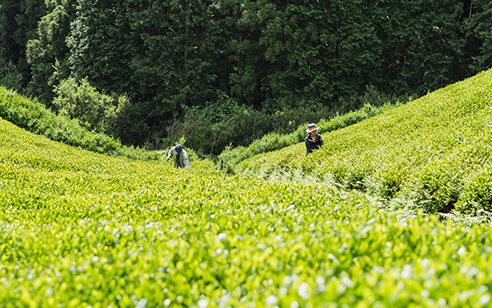 Media and awards for Chawaen
・Third Prize in the 64th Kansai Tea Competition
・Speaker certified by the National Hand-rolled Tea Promotion Association
・Wazuka City Certified Farmer ・Ministry of Agriculture, Forestry and Fisheries Sixth Industrial Plan Certified Person
・Declaration of new farmers
・Kyoto Social Enterprise "Kyoto Chibizu"
Staff
Chawaka was started by sisters.
Florist (Ikumi Ishikawa/sister) and manager (Ami Miyoshi/sister), Ever since I was little, my older sister, who is what you call an artist, loves making crafts and spends all her time working from morning to night. She is a sentimental person.
My older sister's worldview is to be away from the hustle and bustle of society and I find that remarkable.
Nowadays, the number of friends who agree with this worldview and Chawaka's thoughts is growing and we are working on it carefully.
Owner: Ami Miyoshi
After graduating from college, Ami practiced corporate sales at a major travel agency, and visited various places in Japan and overseas. Since then, Ami has been convinced of the beauty of the city of Uji, where she lives. She grew up in a family of artists and founded TAJIRO Kobo Co., Ltd., based in Uji, with the philosophy of "bringing art closer to you".
Florist: Ikumi Ishikawa
After graduating from art college, Ikumi worked in the flower arrangement department of a large wedding company. She also worked as the manager of a flower shop and was in charge of flower arrangement at JR Osaka Station. Ikumi is a specialist in flower arrangement for weddings and ceremonies and the development of collaborative products with local brands, etc. While working as a producer in various flower-related fields, she conducted a flower arranging course in Uji City, Kyoto Prefecture for 10 years, and currently teaches in Uji, Kyoto Gion and Umeda.
Engineer: MASATAKA
After graduating from the Faculty of Electrical Engineering, Masataka worked as an electrical appliance designer at a large automobile manufacturer, and later worked at a consumer electrical appliance manufacturer.
Empathetic with Chawaka's commercial content, he has been in charge of Chawaka's IT department since 2020.
He is a man oriented towards science but also active in our flower shop.
Promotion: Yuka Umeki
Coming from a family of tea growers in Ujitawara, the birthplace of Ujicha tea, Yuka has been drinking Ujicha tea with her family since birth. She is a flower professional who has been fascinated by plants and shapes since childhood. She is mainly responsible for the management and promotion of Chawaka.
Quality control: Akitsu Inoue
Akitsu is responsible for quality management and manufacturing to deliver Chawaka's works as products to our customers. Based on the technology and knowledge we have obtained over the past 30 years in the flower industry, we firmly protect the very delicate Chawaka products in order to deliver them to our customers with care. Akitsu has a very feminine spirit, is full of ideas and is sensitive to trends.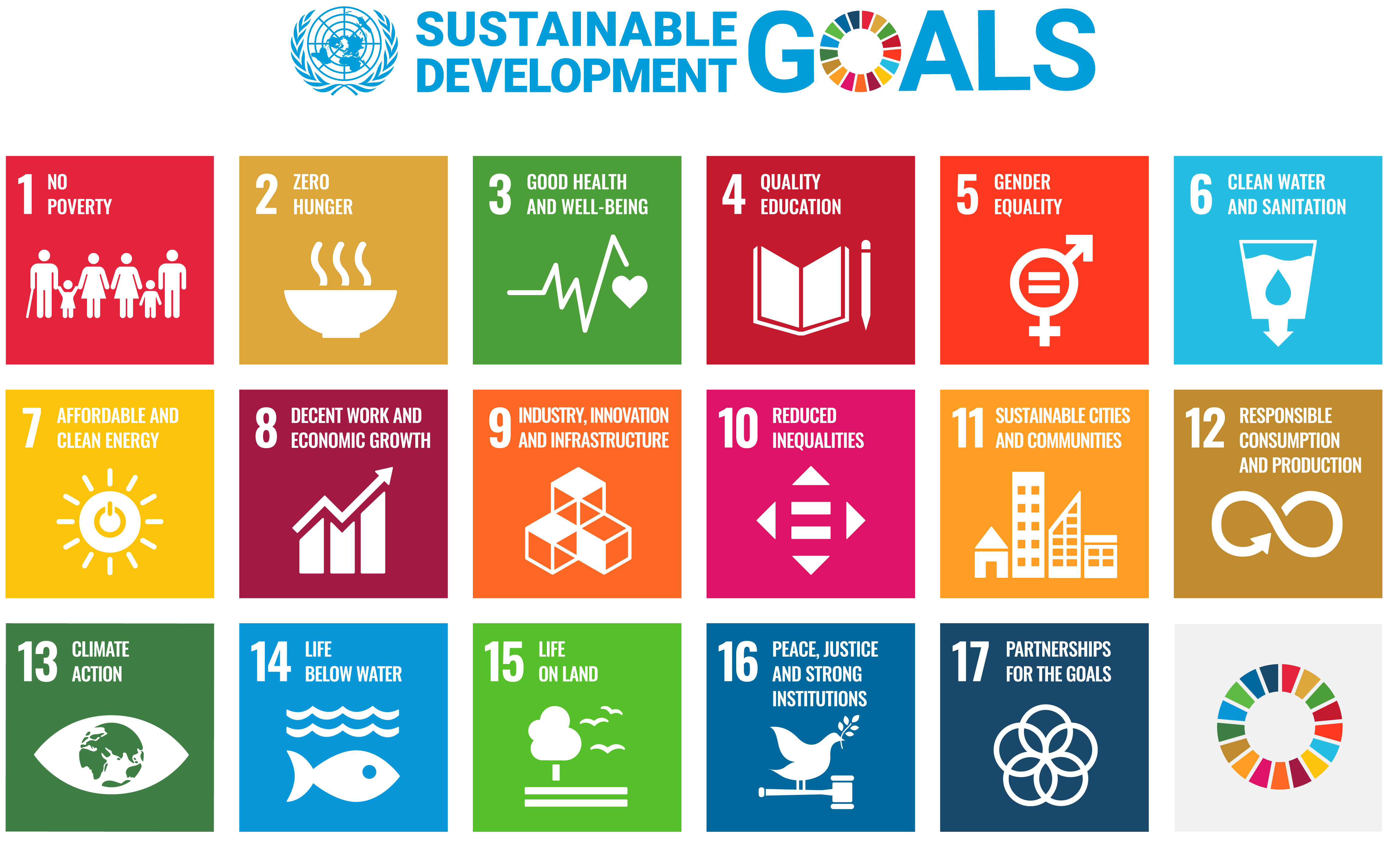 Initiatives for the SDGs
SDGs is the abbreviation of "Sustainable Development Goals".
Adopted at the United Nations Summit in September 2015, these are the goals set by the 193 United Nations Member States to be achieved over the 15-year period from 2016 to 2030.
17 goals and 169 targets (criteria for success). (See Ministry of Agriculture, Forestry and Fisheries website)
Uji tea is grown as food.
The precious Ujicha tea, which was transmitted and cultivated in Uji, is also a very delicate and difficult plant to grow, very affected by the change of climate and temperature. However, our expertise allows you to enjoy its aroma and its delicate and deep taste. Ujicha is exported worldwide as an important product of Uji.
However, since it is a delicate plant, the period during which it can be consumed is limited.
The tea leaves used in Chawaka are all unfit for consumption. We are responsible for not wasting this magnificent product.
Chawaka works on SDG n°12 "Responsible production and consumption".
Chawaka supports the Sustainable Development Goals (SDGs).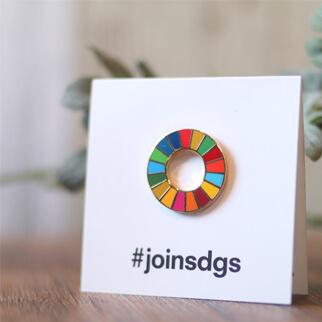 At Chawaka, we also sell SDG badges (authentic / compliant with UN guidelines).
Each of the 17 important colors of the SDGs are made by the creator, one by one, according to United Nations guidelines, and are made of slightly smaller brass with depth.
Chawaka gift boxes and badges are popular in the business community.
ご購入はこちらから